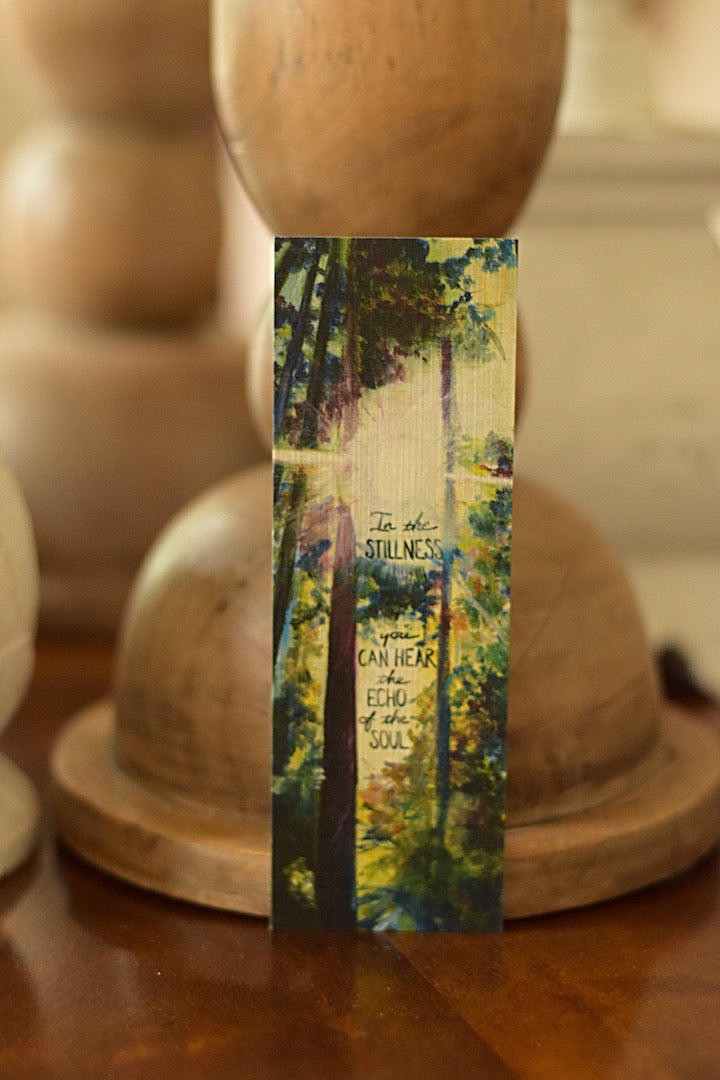 The "Journey" Bookmark
This original oil painting for "Sweet Little Soul" was printed to create this meaningful 2" x 6" ..."The Journey" Bookmark. 
This specialty card helps bring consolation to those who have lost a loved one.
TEXT:    " In the stillness
                 you can hear the echo of the soul"
CLICK IMAGES TO VIEW LARGER